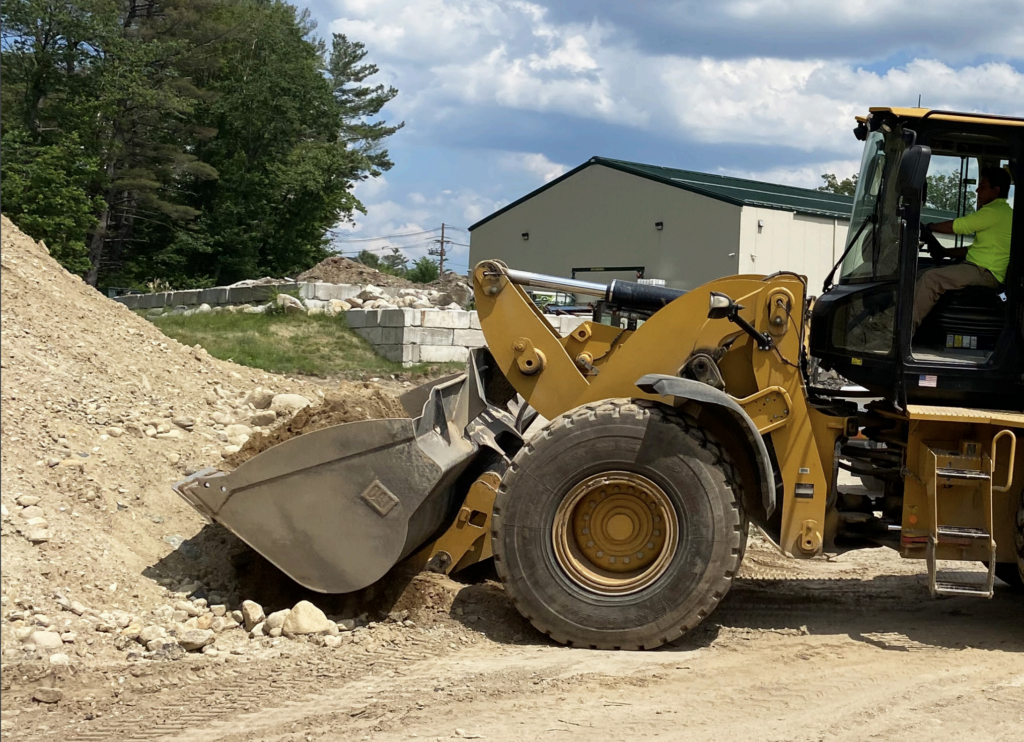 A Short-Lived Slowdown – Wilmington Project Signals Back to Normal for McCarty Companies
McCarty Companies Performs State of the Art Stone Cutting and Erects a Pre-Engineered Metal Building at One of Their More Than 100 Projects That Have Begun Since COVID-19 By Paul Fournier
A16-acre tract in Wilmington, Massachusetts, is rapidly changing shape as general contractor McCarty Companies develops the entire site and prepares to erect a one-acre pre-engineered metal building on one of its parcels.
The Wilmington project is a clear signal that for McCarty the construction downturn sparked by COVID-19 was short-lived.
"COVID slowed us down during the second quarter of 2020, but work has rebounded since then," said Patrick McCarty, P.E., President of the Leominster, Massachusetts, company. The family-owned McCarty Companies consist of two separate operations – McCarty Engineering Inc. and McCarty Associates Inc. – that together can provide project management, general contracting, civil engineering, and site development and construction.
The COVID-19 Impact
McCarty's experience with the second quarter of 2020 was shared by contractors nationwide, as the coronavirus pandemic had caused more than one of every four contractors to halt or delay work on current projects, according to a survey released March 20, 2020, by the Associated General Contractors of America. By April 10, 2020, 40 percent of construction firms reported laying off or furloughing workers. Furthermore, a number of other factors exacerbated the construction slowdown. Economic shutdown and supply chain disruptions jeopardized operations and construction schedules. Moreover, numerous subcontractors were unable to report to the jobs. As 2020 wore on, the construction industry began a shaky recovery.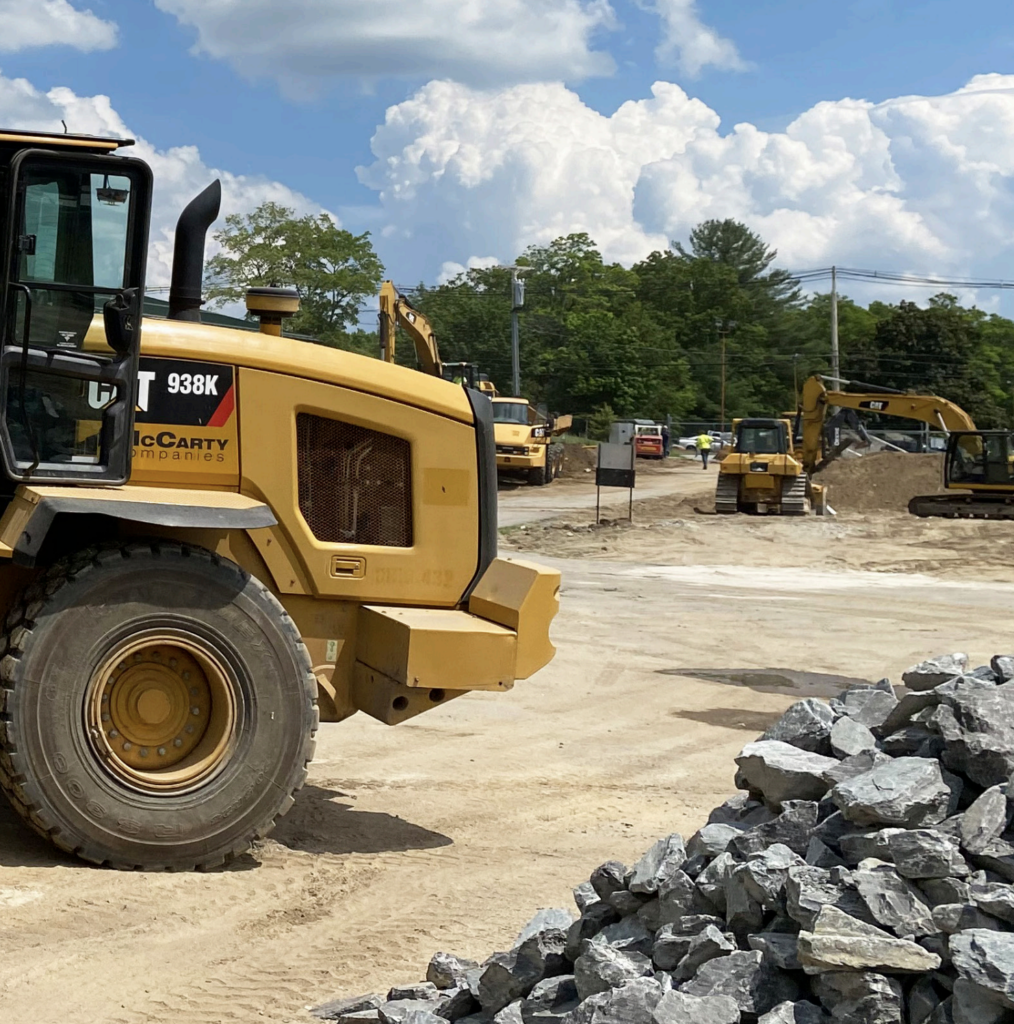 Steady Growth for 2021
According to Research and Markets (R&M), the world's largest market research store, the construction industry in the United States is expected to grow in 2021 by 15.6 percent to reach over $1.5 trillion. Despite near-term challenges in certain construction sectors, the medium to long-term growth prediction for the United States stands. The U.S. construction industry is predicted to grow steadily over the next four quarters, R&M said in the March 12, 2021, report.
McCarty Upturn Boosted by Referrals
McCarty Companies has already been experiencing this upturn. "Business has been excellent, and we now have more than 100 projects in various stages of engineering, design, or construction," said Patrick.
"Virtually 100 percent of our business comes from referrals," he explained. "Our projects vary in size and type from small residential septic design and landscaping to medium and large commercial and industrial site work and building construction."
Wilmington is a typical medium-sized project for McCarty involving both civil and building construction. There were a number of existing buildings with occupants and commercial operations at the site when Gerrity Stone purchased it. Gerrity then leased all but two existing buildings back to the seller. Those two structures were demolished by subcontractor ADEP Group of Lawrence, Massachusetts, to make room for a new pre-engineered metal building manufactured by Star Building Systems. McCarty, an authorized Star Builder, will erect the structure.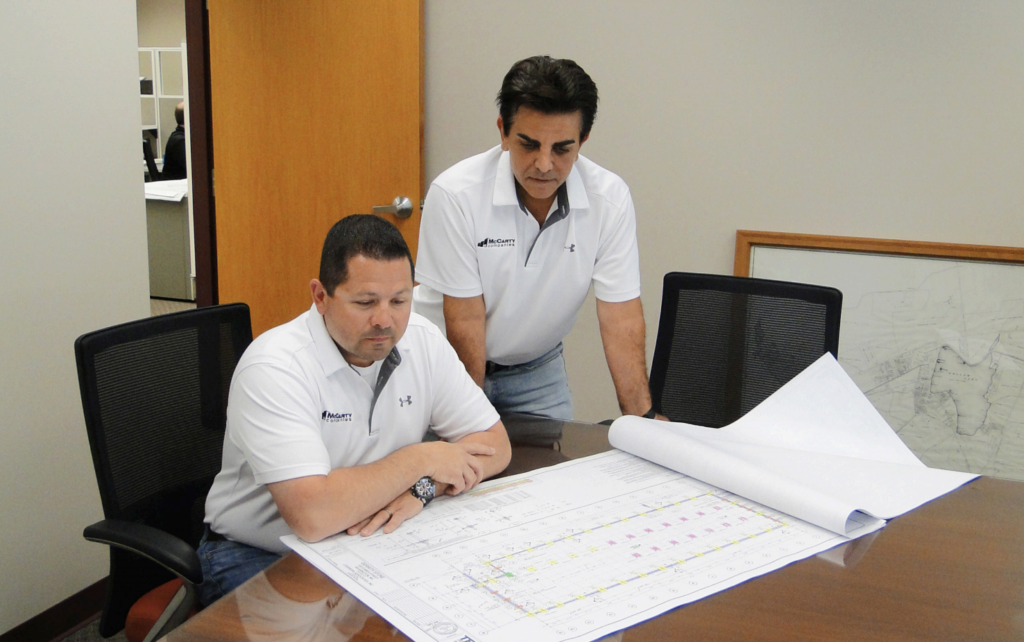 Not Just Moving Dirt
McCarty has broad contract responsibilities at the Wilmington project, including the civil engineering design and regulatory permitting for the whole site; the demolition and abatement of the two existing buildings; extensive site work; and erecting the 44,400-square-foot Star building.
McCarty began site work in February 2021, according to Matty Arya, the contractor's Project Manager. Arya is relying on a fleet of Caterpillar machines to excavate and grade the site. Among these are a D5 dozer, a 725 articulated off-highway rock truck, a 938K frontend loader, 330 and 330D excavators, a 303 mini-excavator and a 319 excavator with a hydraulic bucket thumb attachment that facilitates handling boulders. Utilizing this equipment, McCarty has performed general excavation with cuts up to 12 feet, placed about 1,200 cubic yards of imported stone, and carried out general grading. The contractor is also responsible for foundation excavation, underground utility installation including SDR 35 PVC sewer pipe, electrical conduit, and ductile iron and copper water pipe. An estimated 50,000 square yards of paving with two courses of bituminous concrete will be performed by subcontractor A F Amorello & Sons of Worcester.
Arya said the earthwork did not present any unusual challenges. "The site is relatively dry, even though the water table was pretty high. We were able to control the water with a sump and some pumps. We also ran into a lot of boulders at the site, which we took care of with a rented crusher. That machine crushed boulders down to between a half-inch to an inch. We will be reusing all of the crushed stone on the site in areas requiring backfill, including the Star building when we erect it."
Big Building, Numerous Foundation Details
Substantial, meticulous excavation and concrete formwork is required for the new building's reinforced concrete walls, footings, and piers. The single-story pre-engineered metal building has an overall length of about 372 feet and a width of about 123 feet, with 60 concrete piers, a 6-inch slab on grade, and an 8-inch-thick concrete perimeter wall. The wall varies from about 9 feet to 11 feet tall and rests on a 1-foot-thick by 4-foot-wide footing.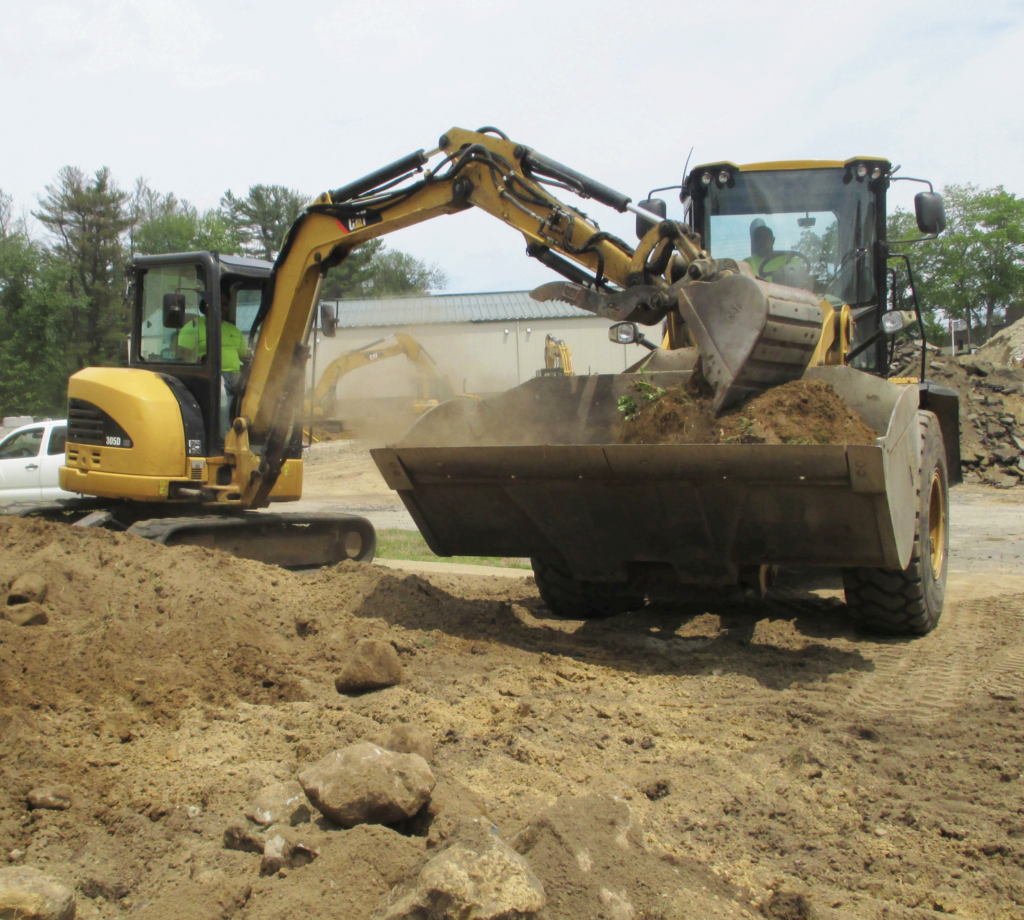 The McCarty Companies
Started in 1982 as McCarty Associates, a construction management and consulting firm, the McCarty establishment developed into The McCarty Companies, which offers services ranging from design, site acquisition, permitting, and construction to a completed building, ready for occupation. The civil engineering design and permitting part of the business was established in 2004.
President Patrick McCarty has a Bachelor of Science degree in civil engineering from the University of New Hampshire and is a Registered Professional Engineer.